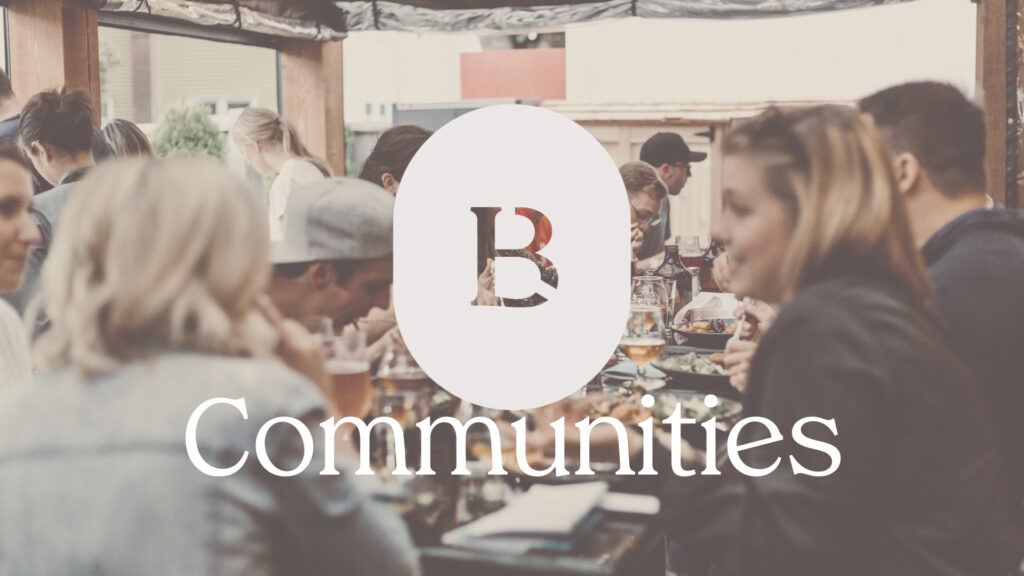 What are Be Love Communities?
Be Love communities are the main way we practice one of the ways of Jesus, we call community.
Communities exist to give members of Be Love the opportunity to meet and grow with like minded people in their city and church.
What happens at Be Love Communities?
As the family of God, we take time every other week to eat together, pray together, and share life together. It is in this ordinary rhythm of life in community that we become transformed to look like Jesus.
Are you interested in joining a community?
Click here to register and we will be in contact with you shortly about next steps. 
***Emotional Health is one of our core values at Be Love Company, so we try to have all non-Sunday events take place on Wednesday nights. With this in mind, our Communities do not meet on Wednesdays. And in order to protect people's weekends, we also ask Communities to not meet on Fridays or Saturdays.***